Meals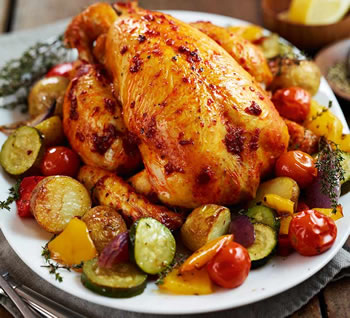 Evening meals are available on request, preferably with 24 hours notice and consist of a starter, main course, cheese, dessert and coffee.
A home-made aperitif and wine is included in the price.
A more simple meal may be available by arrangement, depending on whether other guests are eating at the same time.
Everything, from the aperitif and the meal, to the sheep's milk yogurt, bread and jams for breakfast is home-made and sourced from the farm or local produce, whenever possible.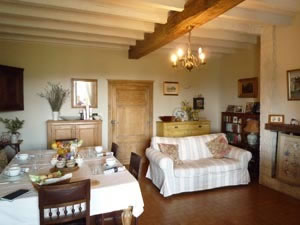 Should you have any special dietary needs, Julie will be more than happy to accommodate you and delights in producing delicious vegetarian food.
Should you decide to eat out, the local restaurants have a reputation for offering fresh local produce, from the village bars and cafes to Michelin star restaurants.
During July and August, many surrounding villages have a Marché Nocturne. Here you can sample the regional cuisine by choosing your wine and supper from the local suppliers and then join everyone on the long trestle tables set up in the square. This is usually accompanied by live music and dancing for those that want to let their hair down—very convivial!